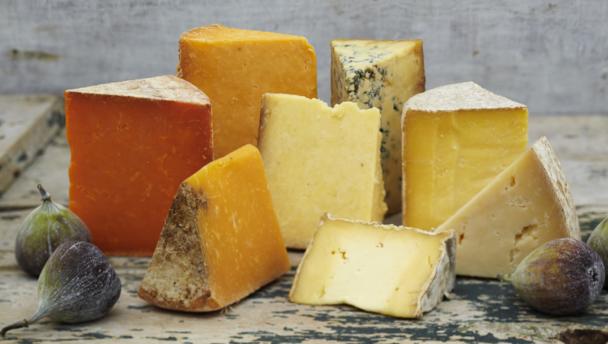 Eus keus? Eus po nag eus? Mars eus keus, dro keus. Po nag eus keus dro an peth eus.
A traditional tongue-twister: Is there any cheese? Is there or isn't there? If there is some cheese, bring cheese and if there isn't any bring what there is.
Cheese is keus [ke:z].
Before the SWF we wrote kêz or keaz so the whole thing was "Ez kêz? Ez po nag êz? Mars êz kêz, dro kêz. Po nag êz kêz dro an pêth êz." - which shows how to say it.
Da ew genam bara ha keus gen gwin. Ew hedna da gena whei ewedh? Nei vedn debry tabm warbarth, mars ew da gena whei.